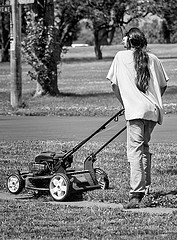 A common question we get about how inbound marketing works is how it works with marketing a service business.
It makes sense that this question would come up, as some service businesses tend to be a little less internet savvy as other industries, but that doesn't make online marketing work any less for them.
Does inbound marketing work with service businesses? Absolutely!
In fact many B2B and B2C service businesses have active Hubspot accounts, because they understand the importance of content marketing, persona targeting and sales funnels.