Do your customers like what you're doing on social media? In the world of social media, likes and follows and shares are the name of the game. How can you use your inbound marketing tools on Facebook to improve your performance on social media and ultimately increase your business performance as well?

1. Use Audience Insights to Learn About Your Social Media Market

Whether you're an online or in person business, you do market research. You need to know who's coming to your business and why. How does this work on social media? Facebook's Audience Insights tool can tell you what customers are interested in and where they are located. These results will help you target future outreach. For example, if you develop websites for small businesses, you could search for small business website, and Insights will tell you who's seeking out this topic and where they are located. The results can reveal where your potential customers are, so you can plan marketing campaigns that target these people.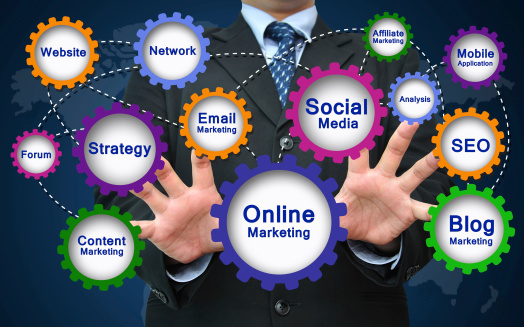 Facebook marketing is just one part of your marketing matrix, but social sharing, likes, and engagement can draw customers to your business.
2. Put Your Best Headline Forward

First impressions are important. Your headlines can capture a potential customer's interest, but only if they hit the right keywords. The web is a literal medium that replies on accurate keywords. Your users are literal, but they're also emotional, relying on both keywords and powerful words to draw them into a headline. CoSchedule is a tool that can help you understand your headlines for articles and Facebook posts, so that you can understand both the science and emotional pull of your headlines.

3. Improve and Understand Your Shares

Sharing is the backbone of social media, and you need to get it right. When you're sharing content, how do you know if your Facebook friends are sharing it too? Is your content available to share on mobile devices as well as on desktops? Make your content easy to share and understand who's behind your social shares with tools such as SumoMe, which adapt your sharing for mobile devices.

4. Spread the Love Through Contests

Everyone loves a contest. If you'd like to attract new people to your Facebook page and you're wondering how to do it through Facebook itself, you're not alone. Facebook has made it more challenging to gather likes through contests, but apps such as AdoraPulse allow you to run sweepstakes, photo contests, and quizzes on your Facebook page. This not only generates new interest, you also engage existing customers in dialogue.

5. How's Your Timing?

Sometimes your Facebook page health is not about the content your provide, it's about other factors such as the timing of your posts. If you'd like to take a look at some of the factors that surround the health of your Facebook posts, take a look at Likealyzer. This tool provides an analysis of all of those intangibles so that you can plan to post at the best time for engagement.

6. How Healthy is Your Facebook Page?

If you'd like an overall scoop on the vital statistics of your Facebook page, AdoraPulse also features a page barometer so that you can tell if your marketing tools and techniques are working. Check out everything from the number of fans you've reached to the engagement with posts and the virality of your posts. If you'd like to do a quick health check of your Facebook page, Facebook Monitor takes your Facebook URL and gives you a number that indicates your page's engagement and performance.

Whether you're just starting out in the world of inbound marketing or you need some specific tips for your social media campaign, Digital Inbound can help. We create digital solutions to bring attention to your web-based or bricks-and-mortar business.