Get found online with Google Webmaster Tools.
While you may not feel like you've completely mastered the web, if you manage a web site you are a webmaster. The webmaster plays an important role in ensuring that the company's image and information are accurately presented to the public. Updates from Google Webmaster Tools provide you with critical information that you must not ignore if you want your site to have the best possible web presence.
What Are Google Webmaster Tools?
To help you maintain the health and success of your web site, Google has created a suite of tools that check your site for concerns and help you optimize your site so that your customers can find it. Google Webmaster is also the way that Google can communicate with you about issues that might impact the success or integrity of your site. To sign on for Google Webmaster and get the scoop on your site, you'll need to verify that you're the manager of the web site in question. This prevents others from signing up to get notifications and communication about your site.
Talking With Google
One advantage of signing up with Google Webmaster Tools is that you'll get communication from Google about your site. These communications range from security issues to critical issues that concern your site. Consider these communications as a checkup of your site, courtesy of Google. If Google notices malware or sees many errors on your site, it will let you know so that you can fix the problem. Watch for these emails. They aren't spam - they're actually an extra set of eyes on your site. This is the only way that Google can communicate with you about these issues.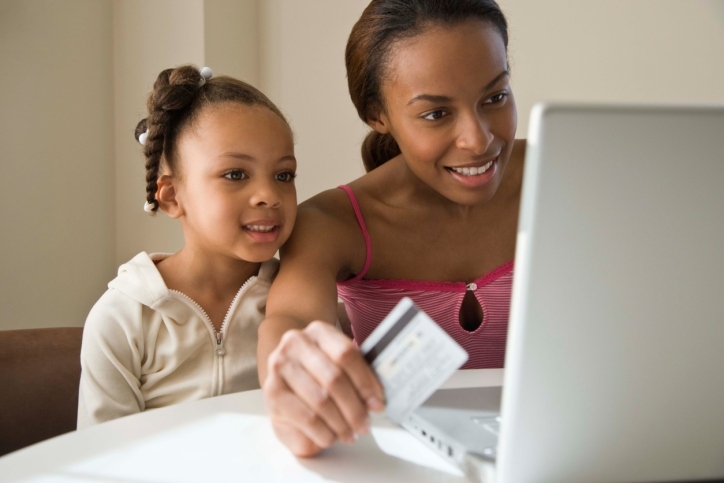 Google Webmaster Tools helps your prospective customers find you more easily through search engine results.
Features of Google Webmaster Tools
What do you get when you sign up for Google Webmaster Tools? You get a suite of tools that gives your website better visibility and usability. When you use Webmaster Tools, you'll be able to see what search terms move your site up in the search engine results. What are people searching for, and how do they land on your site? You'll also see what pages link to your site and whether any of these internal or external links are broken. This information is much more detailed than the information you'd get from Google Analytics, so you can really understand what keywords are driving traffic to your website.
Google Webmaster Tools also help you with your online image. In addition to getting notifications about errors on the site, you can also set a preferred domain to display in the search engine results page, so that your site shows up as greatsite.com instead of www.greatsite.com.
Webmaster Tools Tells Google About Your Site
You can also give Google a sitemap through Webmaster Tools. The sitemap of your website tells Google's crawlers what pages on your site are accessible to users and crawlers. This can help your site rise in the search engine rankings, making all of the parts of your site more visible to Google. This enhances your ability to get free traffic to aid your web presence. You can also check for pages that have been blocked and make sure that your entire site is accessible to Google searches.
When Google crawls the web, it may miss some sites or parts of a site that you particularly want visitors to find in their search. If you want your site to be visible on Google, you can submit your URL to Webmaster Tools. This piece of information will help Google place your site in the public eye, since when Google indexes the URL, it can show up in search engine results. This is especially important for newer sites that may not have been discovered yet.
You might be interested in
our eBook about the Essentials of Web Presence.