Influence marketing is likely to be a popular topic in conferences and boardrooms this year. That's largely because influence marketing is seen as a key driver of new business leads in 2017.
The impact is heady. A mention by the right influential person of your company in a blog or tweet or a post on a LinkedIn of Facebook feed can drive massive numbers of internet leads to your site.
Influencers are active participants on social media or in the blogosphere. They have large numbers of followers usually and specialize in niche areas.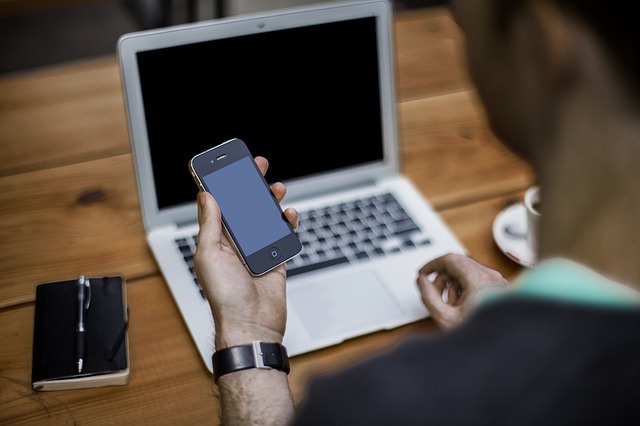 A blogger's followers can become great leads when your brand is mentioned.
Using influencers is good business today. Why? Here are nine reasons to invest in influence marketing now:
1. Outbound marketing is not as effective as it once was. The billboard and print ads don't drive customers to check out your website or brand in today's digital world.
2. There's a trust factor. Consumers today often will trust what they hear from a third party more than what the brand says itself.
3. They have an audience. Influencers usually have established loyalty with their audience or followers. Aligning your brand with an influencer brings their audience to you, and with the exponential expanse of social media, that audience brings its network too.
4. Everybody's doing it. Not to encourage peer pressure, but a summer 2015 report by Augure on the state of influencer engagement is eye-opening. In the report, 93 percent of respondents considered relationships with influencers to be an effective strategy for building brand awareness.
5. They are available. Finding influencers is relatively easy. Blogs, social media sites, podcasts and websites are likely already being managed by influential interested parties. Identifying who these influencers are, their reach and their style.
6. Reach is amplifying. There has been a recent growth in platforms like Hootsuite and Storify that are designed to bundle content and amplify its reach across platforms. These services allow for coordinated, strategic, and scheduled social media reach. Influence marketing is a key part of that amplification.
7. FOMO. The Fear Of Missing Out is very real when it comes to influencers. If they are being bombarded with requests to align with brands, there is going to be a limit to bandwidth. Wise influencers will maintain credibility with their followings. The dance cards are going to fill up fast.
8. Relationships are reaching the C-suite. Increasingly, CEOs are becoming more involved in creating and maintaining relationships with influencers. Some are even creating ambassador-type staff positions to help manage these relationships.
9. As demand grows, so too may price. Right now, many executives believe influencers should not be compensated. However, as competition peaks, this may very well change. The price may not be financial (in fact, is it an authentic recommendation if it's compensated?) Product discounts or giveaways, commissions, and even basic virtual recognition are options to consider.
The tides are shifting in terms of inbound lead generation. Your influence on using influence marketing could help ride the wave.
For more information on Digital Inbound's services, contact us.
Photo credit (group): University of Salford Press Office