Is your company a hub for activity? If you're looking for business leads, try using HubSpot to generate new leads. This well-respectedmarketing firm helps businesses grow by creating a hub for all of the tools that you need to draw in your customers.
The Problem With Traditional Marketing
A lot of traditional marketing techniques began before the advent of the internet. Radio and television advertising, newspaper ads, billboards, and phone calls are all legitimate and successful ways of advertising, but increasingly prospective customers simply block out or ignore a lot of this advertising, since they find it intrusive. Traditional marketing focuses on sending information and appeals out to an audience and relying on them to come streaming into your business. Unfortunately, this doesn't always work.
What works? Instead of focusing on outbound marketing, HubSpot focuses on inbound marketing, drawing customers in because the information or service you provide is very helpful. The company provides a hub for social media of all kinds, from email marketing materials to web site content management. It makes inbound marketing easy.
Manage Your Content
Creating great content is a way to bring in your leads and get them to commit to your company and your vision. If you develop content that draws new readers in, you have the opportunity to get your name into their heads. When leads find value in what you have to say, they're more likely to complete a purchase with you, because you've been helpful and have developed their trust.
HubSpot puts your content to work, optimizing it for searches and social media and ensuring that customers can read it on different mobile devices. It also connects helpful content items like blog posts to specific landing pages, so that you can combine your content with a call to action. HubSpot helps generate leads by creating tools that help you manage your company's blog and web site in a media-savvy manner.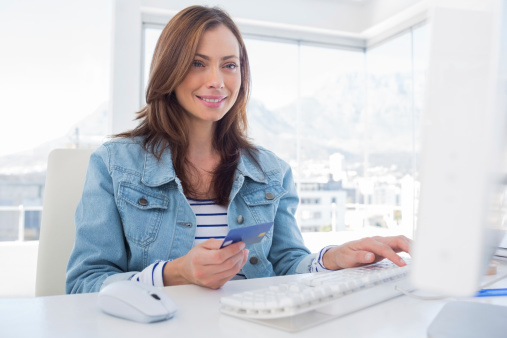 Get Noticed
Great content is only part of the package. You also need to get noticed, so that people can find the content that you have. HubSpot's exposure tools help your content get noticed with tools that help you with search engine optimization. For example, these tools will automatically check your content to make sure that you're hitting your keywords, and it will help you find those keywords in the first place, focusing on what's working in your current content and what leads are looking for.
Working on SEO brings your leads into your business, because you'll rank high in the search engines. It also ensures that the leads that do come in are highly engaged with your content.
Understand Your Leads
Do you understand your inflow of leads? HubSpot also offers services that help you analyze and understand where your leads are coming from. You'll get as much detailed and personal information as possible. You'll also understand what leads bring in revenue, so that you can change your marketing in the future. Hubspot's Lead Management tools allow you to track individual interactions so that you can develop a profile of each of your current and future customers. HubSpot's lead tracking tools help you gather data that will help you generate more leads in the future.
Strong content that's designed to get noticed, and strong tracking of your leads: HubSpot brings together a multitude of tools to generate and hone your content and understand the people who come to visit it. This integrated marketing system can help you understand and manage the complex world of inbound leads.