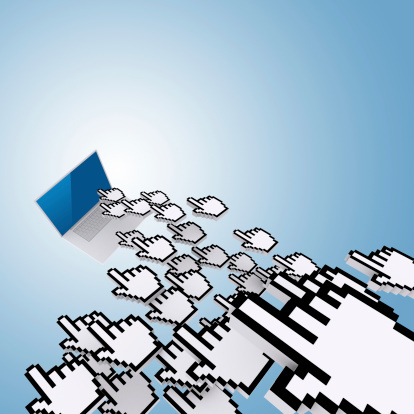 From far away, an avalanche can be beautiful. When you're right in the middle of it, you can be swept away into an overwhelming and hazardous situation. An avalanche of website traffic can feel similarly overwhelming. While this avalanche may seem amazing in hindsight, you need to prepare so that you're not overwhelmed in the moment.

Make Sure Your Site is in Shape

If you're planning a product launch or a large PR event, make sure that your entire website is in shape. Check for broken links, outdated event listings, or even misspellings. Make sure that all of your dropdown menus and links are logical and easy to follow. If you experience a surge of traffic, these small items can become big issues as confused leads contact you for help.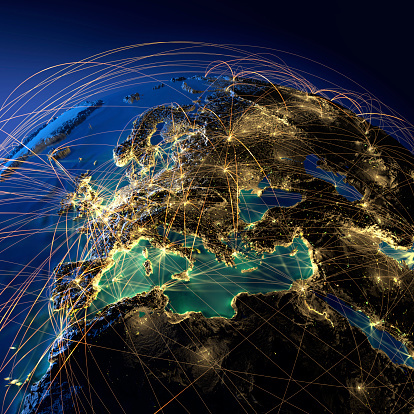 Prepare to connect with the world by getting
your website ready for mobile traffic.
Get Your Mobile House in Order
Many of your customers or prospective customers will encounter your site on their mobile devices. If this is a lead's first view of your site and your product, make it a good one. Be sure that your mobile site is not only well-designed, it's bug-free.

Use Speedy Images

Loading time can be a big factor in a customer's experience, and huge images can slow down the time it takes for your website to load. Compress the file sizes and make sure that your page loads quickly. If you anticipate an avalanche, keep your site as simple and static as possible during this time to make it load more quickly.

Automate Your Processes

If you're a small business that's suddenly going to get some big PR, make sure that your internal processes are ready. Make sure that your customers can sign up for your email newsletter, or purchase an ebook without having to have you involved, unless they have a question.

Test Your Site

Before the avalanche begins, you want to ensure that you're on a server that's right for your needs. Talk to your provider and work to do a load test to see whether your site can handle the anticipated traffic flow. Make sure that you warn your provider, or the traffic will look like an attack on your site and your site could shut down.

Target Your Communication Options

You want to be friendly, but are you prepared to handle the traffic of an increase in Internet leads if thousands start visiting your site today? Create a route for your customers when they enter your site, developing pages that speak to different groups of potential customers. For instance, if your product is popular with parents and teachers, create separate parts of your site for each audience. This will help answer some of a customer's questions. If they do need to contact you, plan for an approach that will suit your capacity, and add forms that will allow customers to place their needs into a specific category so that you can easily respond to questions.

Enjoy the Storm

Once you've redesigned your site, plan how you're going to enjoy the avalanche when it comes. If you're expecting some high profile PR or launching a new product, design your marketing materials specifically for that event, so that you can gather information in the middle of the surge of traffic. Once the avalanche has passed, you'll be glad that you planned to capture all of those emails, because now you can nurture them as leads.

When you're looking for support as you redesign your site and your business, Digital Inbound can help. Our inbound marketing experience will help you streamline your site and your promotional strategies.

You might like this post. The hottest new Thing in Social Media.